As owner of CrossFit Coogee, Andrew has more than 15 years of experience within the health and fitness industry. Growing up in country NSW, he was exposed to a wide variety of team sports which ignited his passion for fitness within the community.
Andrew is qualified in a variety of health and fitness courses including Olympic Lifting, Gymnastics, CrossFit level 1, CrossFit Kids, CrossFit Football, CrossFit Mobility, ASCA Level 1 Strength and Conditioning, Speed and Power as well as having Certificate 3 and 4 in Personal Training.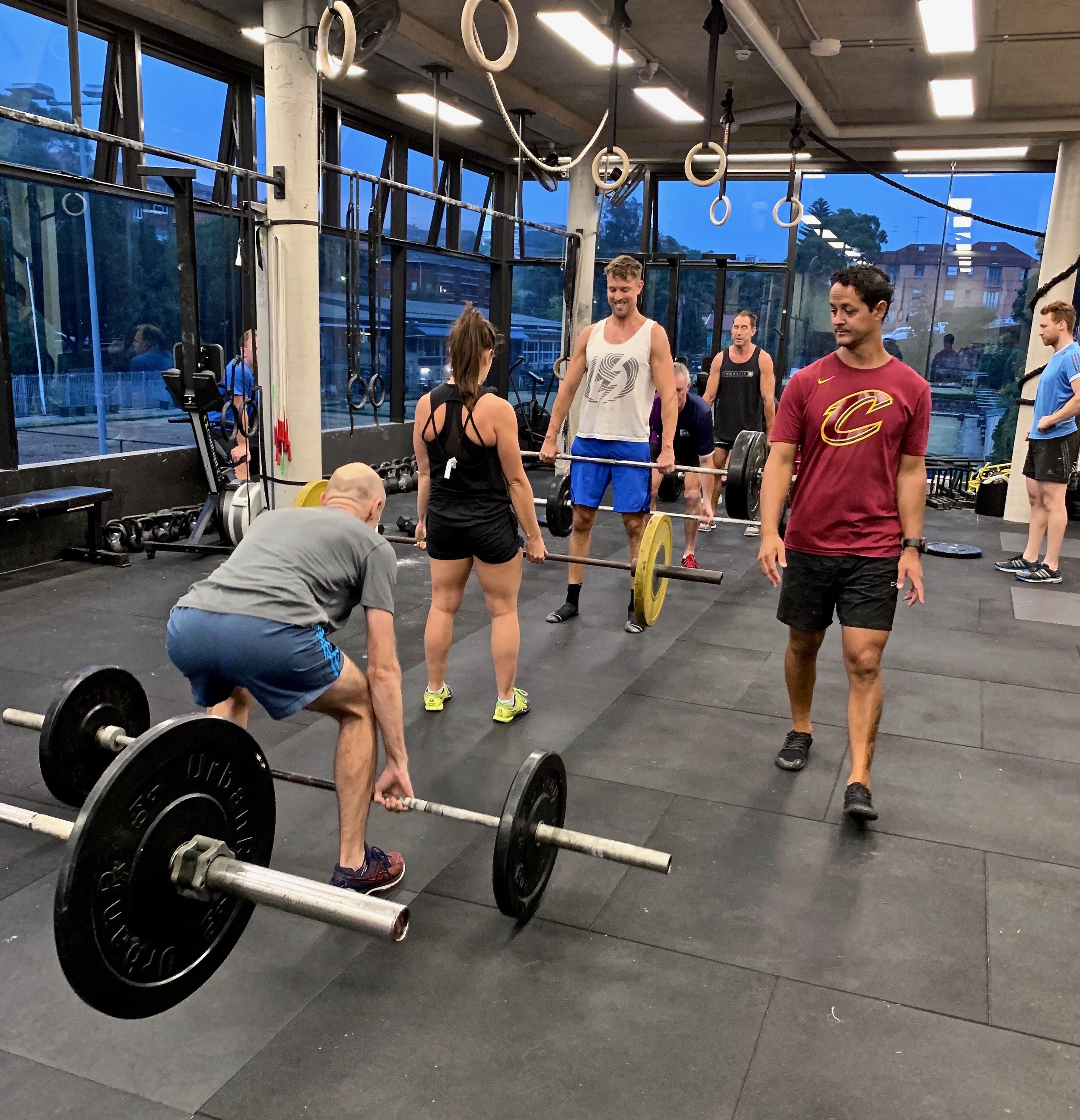 Shane has been a coach at CrossFit Coogee for more than 7 years and brings with him as wealth of experience and qualifications. With a degree in Exercise Science, Shane also has Certificate III & IV in Fitness, his Group Fitness Instructor Certificate, Sports Power Coach Certificate 1, Punch Pad Instructor and has completed his CrossFit Level 1 course.
When not in the gym, you'll find our Kiwi coach enjoying the great outdoors with his family either in Coogee or exploring Sydney's endless landscape.
Louise has a degree in Human Movement and Health Education and has worked in gyms and schools around Sydney. She has followed her passion for improving her own wellbeing as well as others' and has completed her Yoga Teacher Training and Advanced Teacher Training at Sukha Mukha Yoga Studio under the teaching of Idit Hefer-Tamir, Katie Manitsas & Jasmine Tarkeshi.
Louise has studied Yin Yoga teaching with Maryanne Edwards and Bernie Clark and Restorative Yoga training led by Idit Hefer-Tamir.
At CrossFit Coogee, Louise teaches a Yin Yoga class which is a slow and meditative practice that affects the deeper yin tissues and organs of the body. This practice promotes healing of the fascia, connective tissues, ligaments, tendons, bones and joint capsules. Being deeply attentive helps the body to discharge excess tension increases a sense of clam and in turn, diminishes stress levels, nourishing the "Chi" (Life force). Learn to play with your "edge" on a physical, emotional and mental level, developing resilience through this mindful and wonderful healing practice.
Aldo brings a plethora of experience and knowledge to our CrossFit community.
Born and raised in a small town little in Italy, his passion for CrossFit and functional movement began 8 years ago while training as a fighter. Aldo went on to study at the Fitness Italian Federation where he concentrated on functional movement, core strength, conditioning and kettlebell training. Training competitively since 2016, Aldo's certifications include CrossFit Level 2 with specialisations in strength and performance, movement efficiency, Olympic weightlifting and calisthenic/gymnastic movement.